Product Model: HMI1002-ARM-4G ( DIN-Rail Mount)
Function Description:
HMI1002-ARM-4G is WEB configuration Gateway. Mathching Configuration tool is X2View. WEB Configuration Gateway can realize the data collection, data real-time monitoring and directly into the configuration screen user configuration software without having to buy, only need to use PC or any mobile device with browser can access configuration pages, remote monitoring equipment start-stop operations such as operation, bring good operational experience to the user At the same time can be forwarded to BACnet IP/MSTP server or Modbus TCP/RTU server, and open data interface by a third party system integration, and open data interface by a third party system integration.
Application Field:
WEB Configuration Gateway support conversion to standard BACnet protocol, standard Modbus protocol, or WeChat alarm, SMS alarm, upload cloud, upload MQTT server. It is applied to BA system, or in the industrial field, to connect some uncommon control devices, such as PLC ,air conditioner, elevator, fire control, lighting control system, smart ammeter, water meter, etc. So users can monitor to the field device through the WEB configuration gateway, or by mobile phone、IPAD and PC.
Runtime environment:
OS:Win 7/Win8/Win10/Win Server 2003/Win Server2008 etc.
Browser: IE9(and above) 、Safari、Google Chrome、firefox、Opera etc.
Register Type:
Number of Registers is dynamic, each register can be builded up to 512 points.
Supported BACnet type and number are shown below.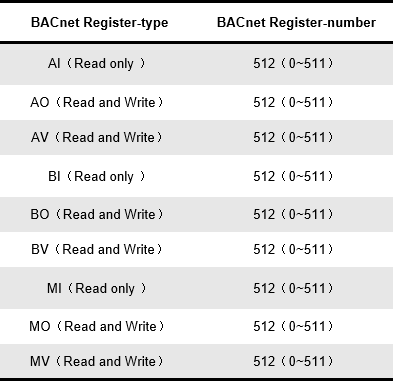 Supported Modbus type and number are shown below.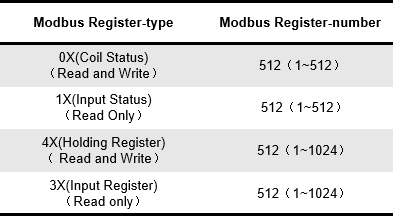 【Notes】
1.4X and 3X register address = transfer register address *2+1
0X and 1X register address = transfer register address +1
2. The data type of 4X and 3X can only be Float
Software Features:
-Green and free installation, support both Chinese and English;
-Support 200+ protocols to convert into BACnet server Modbus server ,upload to cloud, upload to MQTT server;
-Support SMS、E-mail 、WeChat and other communication methods to send alarm information;
-Support JS script to achieve logical control;
-Support user group management, configuration screen monitoring can set permissions;
-Support multiple forms of timing, event triggering, and custom function functions to facilitate the extension of applications;
-Support LAN, easy realization of remote viewing and control of touch screen via phone、IPAD、PC;
-Add a new private protocol to support Modbus, which can be completed within 2 weeks;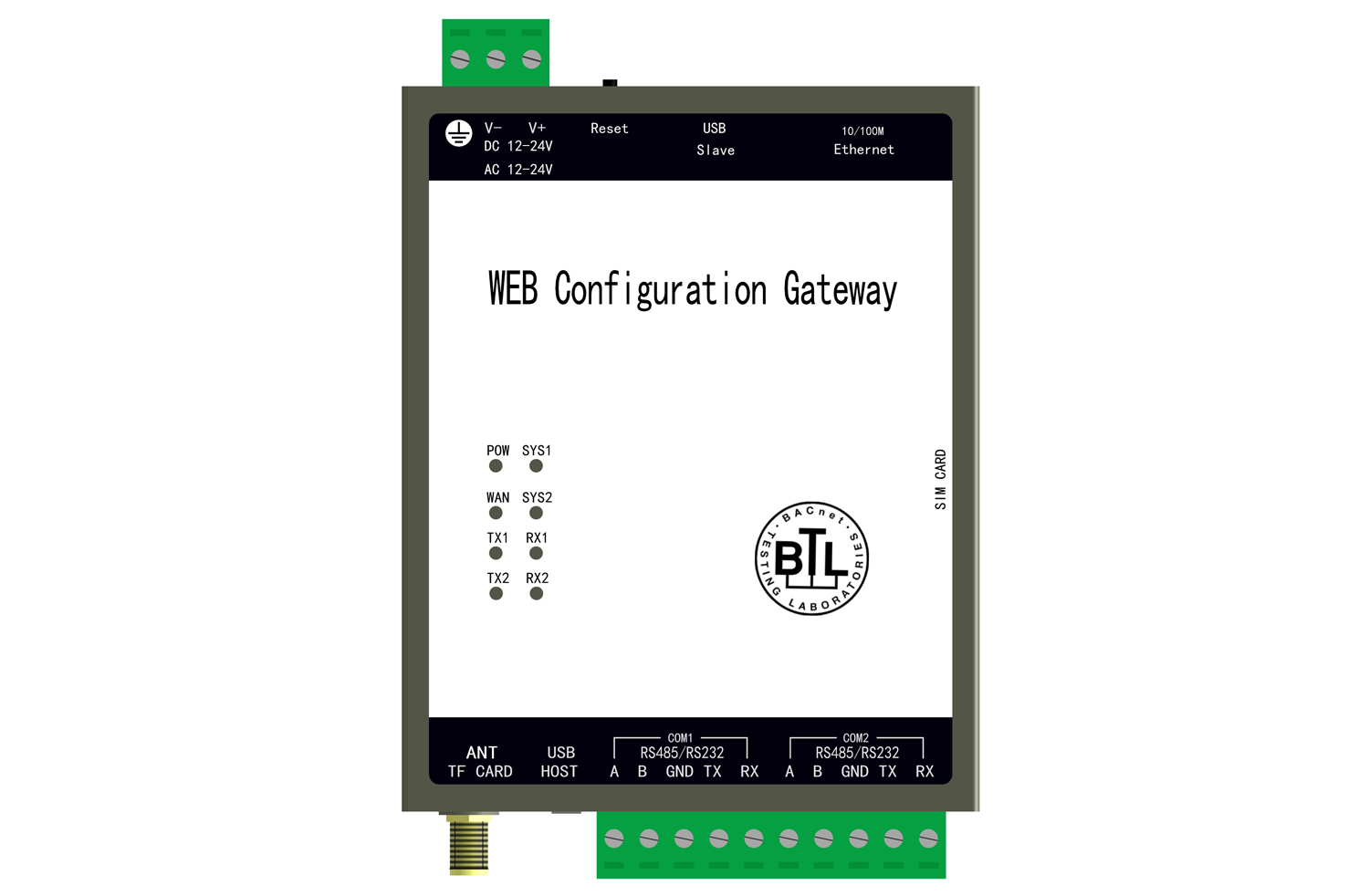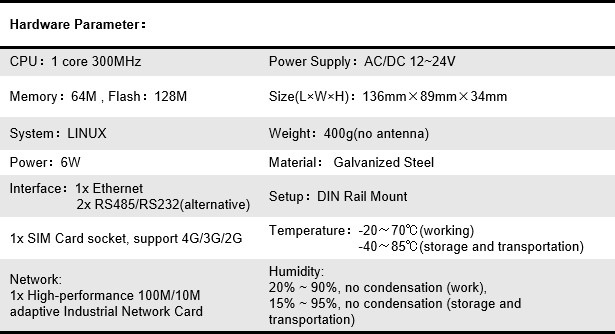 Application Principle Diagram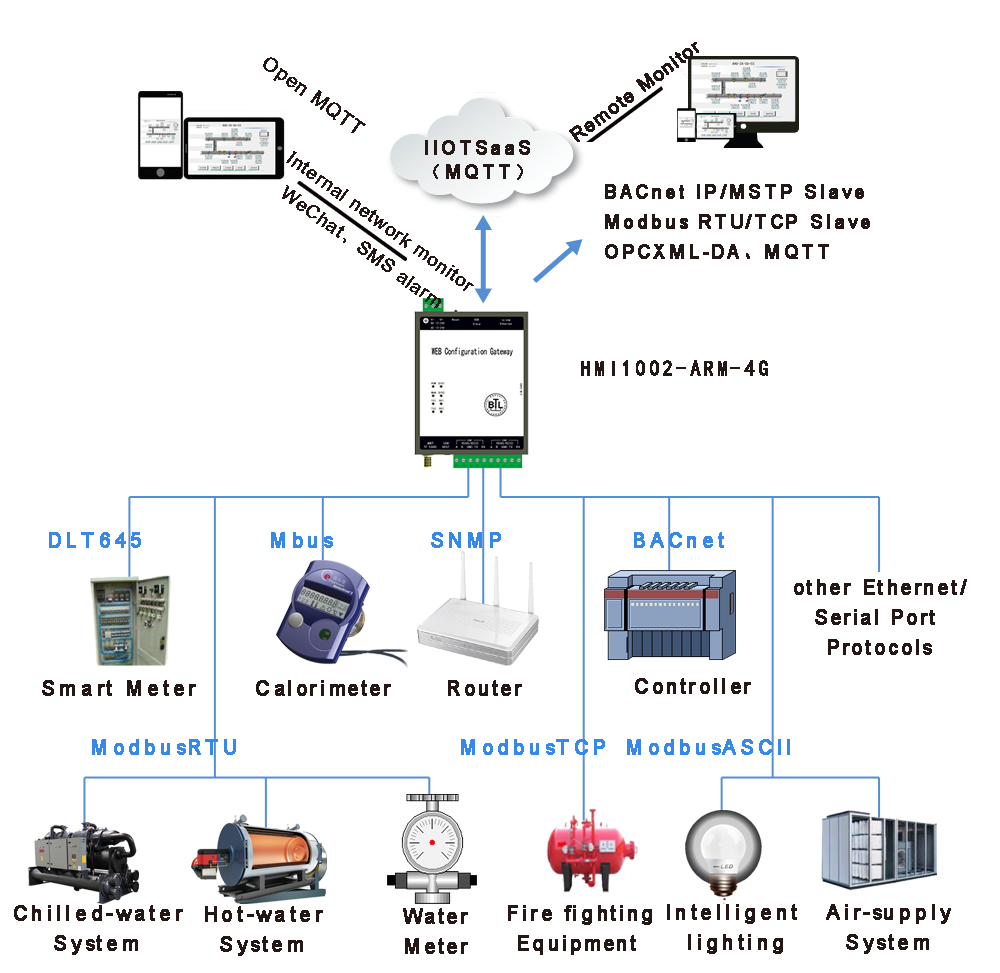 Product Size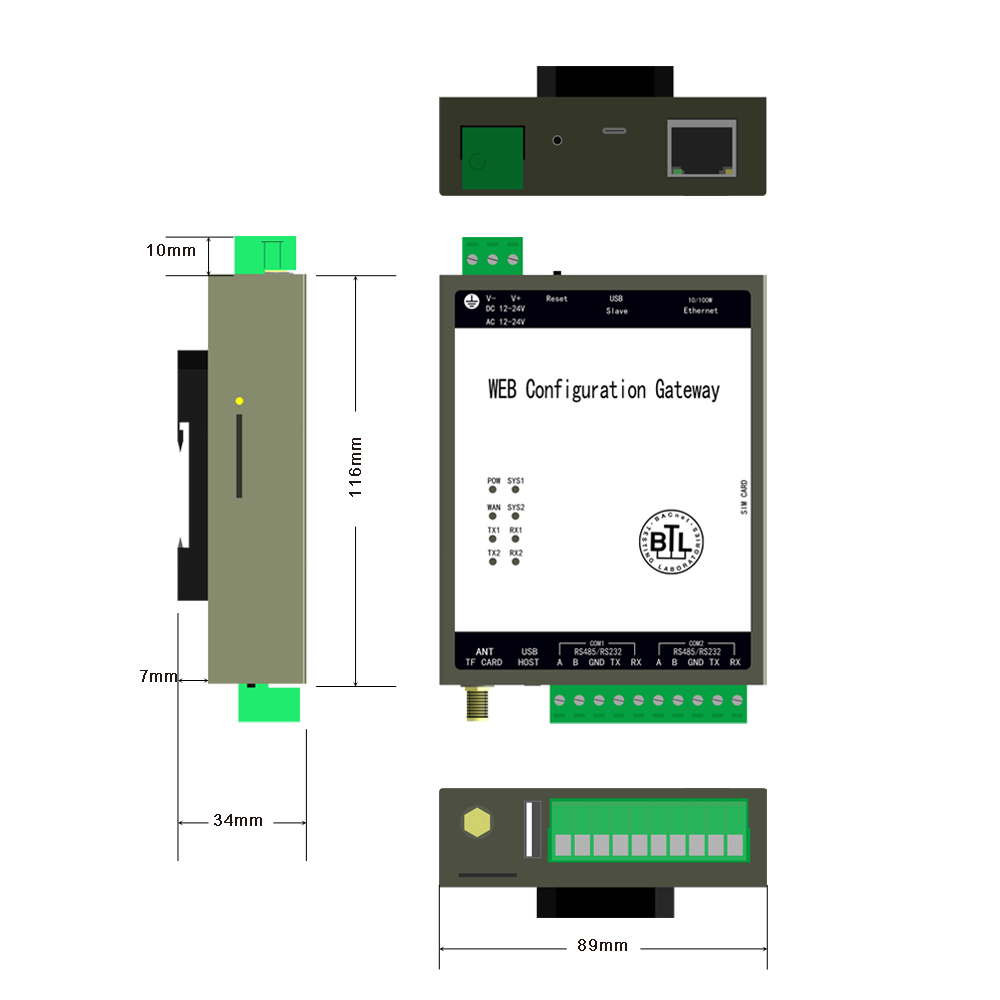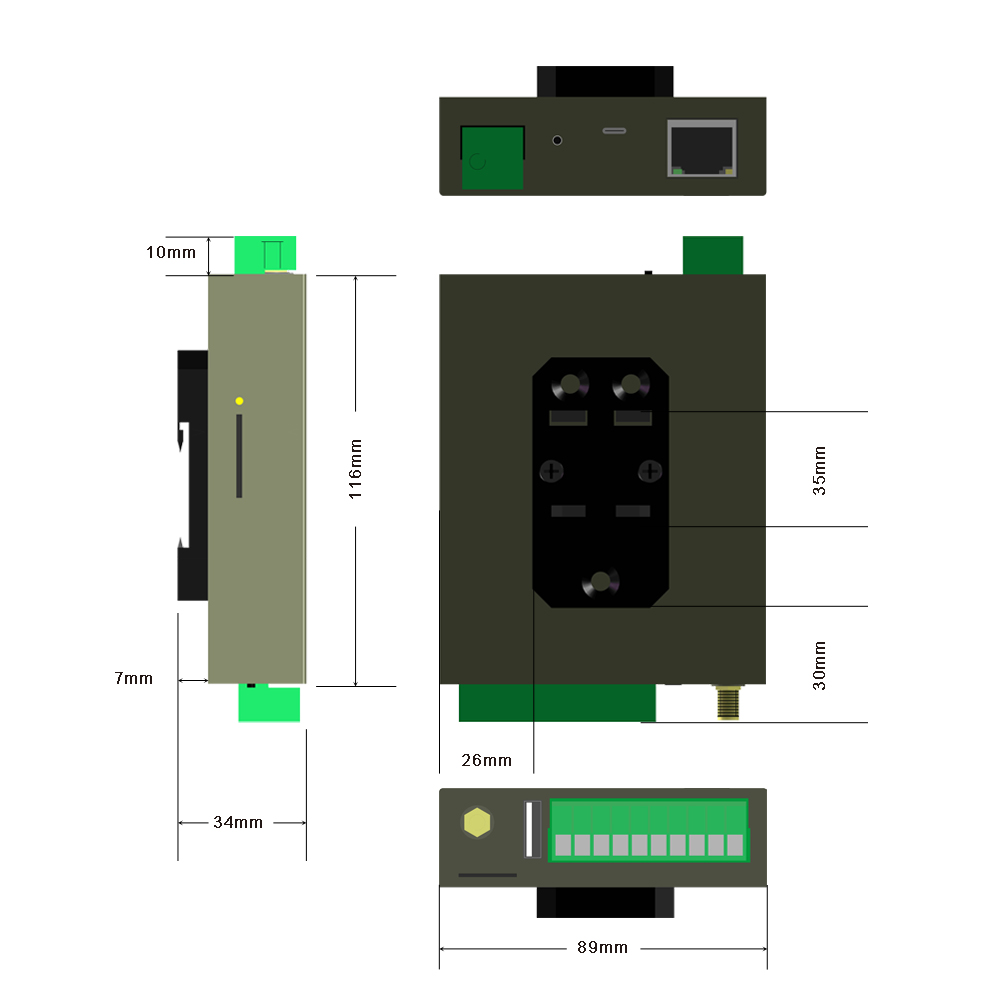 If you need to develop a non-standard protocol , please contact us.
If it is best to express the device to our company, the development cycle is usually 2 weeks.
Tel: +86-021-58776098